Vivit's New Direction and What it Will Mean for Members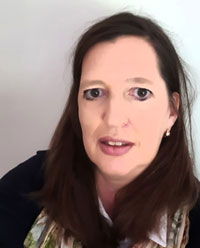 by Iris Boers
EMEA/APJ Liaison

There's a saying in English "April showers bring May flowers," which means that although you might not like all the rain we get in April, it will help all the beautiful flowers grow in May. Which is kind of another way to say that sometimes you first have to experience something unpleasant in order to to experience joy later on.

If you are wondering why I chose this proverb to start my blog article - well, I think it describes the current situation quite well, and not only in terms of the weather and the current season.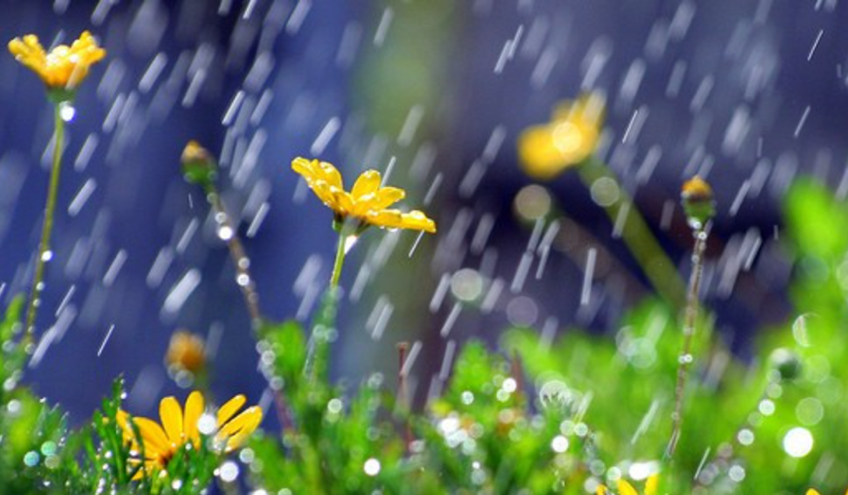 The last 15 months have undoubtedly been stressful and challenging for all of us - from a personal, social and corporate perspective . But as the successful vaccination program progresses, the general situation around the world seems to be improving, at least to some extent.

In some countries, people are slowly, and still very cautiously, returning to normalcy and enjoying more than ever what used to be rather trivial things like going to a restaurant, visiting a museum, or just meeting friends.

From a business perspective, the past year has also set in motion positive developments in terms of digitilization alongside many challenges and problems. Many companies had to transform their business models and modernize their IT infrastructure faster than they had perhaps planned in order to provide applications and services as quickly, efficiently and, above all, securely as possible in an ever shorter time-to-market. How well companies were able to adapt to the necessary changes, for example with innovative digital products and services, will continue to be crucial for their competitiveness. This also increases the pressure on IT teams to keep an eye on new technologies and to discover new tools that optimally support a highly automated continuous delivery pipeline.

What has changed for Vivit Worldwide in recent months? What does this mean for the direction of the community?
Of course, the pandemic did not leave Vivit unscathed and consequently some changes have occurred for us too. As a non for profit organization, we have no intention of generating a financial profit and are therefore forced to rely on sponsors and external financial sources to ensure the infrastructure of the community is maintained.

However, the recent pandemic-related economic difficulties have also led to budget constraints with software vendors and partners. Unfortunately, this also affects Micro Focus' general and institutional sponsorship in terms of supporting Vivit's LUG and SIG activities. To a considerable extent, this also explains why the otherwise usual and regular regional user meetings have not yet taken place.

But be sure, we are now already planning with some leaders and will be able to offer them new community meetings again from June.

The opening of Vivit Worldwide and the expansion of the diversity of topics - what does this mean for the user meetings?
With the discontinuation of this institutional support by Micro Focus, however, any type of topic protection for the LUG and SIG Meetings will also no longer apply. Of course, we will continue to have a focus on Micro Focus products and solutions at future user meetings, at least historically and for the foreseeable future; after all, it is the current nexus of member interests. We will continue to provide a platform for discussion and peer learning around Micro Focus products as well. We will remain independent and support you in your careers in Testing, IT Ops Management, Big Data, Security, COBOL, Collaboration, Mainframe and IM&G.

However, with the changed situation, there are now new opportunities for the Vivit Worldwide community. From now on, comparisons or multi-heterogeneous system landscapes as well as cross-vendor aspects can be discussed in the user meetings and community activities.

Members are now asked to tell us what topics they would like to see discussed - even outside of the Micro Focus portfolio - and to make specific suggestions about which other vendor tools and solutions they would like to receive more information about.

Feedback on this can be sent either directly to the LUG/SIG Leader or to Vivit Worldwide. Furthermore, we will also give you the opportunity to discuss the new direction and the associated new opportunities for the community with the leaders at future LUG/SIG meetings.

What else is going on at Vivit?
The realignment of Vivit is also associated with a structural change in terms of visibility and web presence. We are working on a redesign the Vivit website and migrate it to a new platform (Wordpress). This will provide more opportunities for partners and sponsors to provide focused content for specific member groups. For the members, the new platform will offer a better user experience with more possibilities for more engagement and better networking opportunities.

Stay tuned for more information coming soon!

Activities planned by Vivit in 2021 – The Testing Festival was an impressive start
With the Testing Festival from May 12 - 14 in May 2021, there was already a first genuine community highlight. With more than 15,000 registrations, 19 great guest speakers and more than 11 hours of live sessions, it was not only one of the biggest digital events in QA & Testing, but also exceeded all expectations.

We are planning more Community Days like the Testing Festival this year - certainly including those with a more regional and/or industry-focus. Let us know which topics are of particular interest to you and for which manufacturers you would like more information or technical demos. Just let us know, we will gladly take up such suggestions for further planning.

Last but not least we are working on some new formats – more blogs & tutorials, more training, certification workshops to support our members as best as we can.

As you can see, there are some positives and good things from the community according to the motto - April showers bring May flowers.